The fascinating allure of such makeup technique has long been a fascination for beauty enthusiasts. The power of this makeup technique is undeniable, as it effortlessly adds depth, drama, and intrigue to your gaze. Yet, amid its captivating appeal, a question lingers: Is creating the smoky eye look difficult?
What do you need to create smoky eyes?
To make perfect smoky eyes, you'll need a few important tools and products to achieve that captivating and alluring look. Here's what you'll typically need:
Eyeshadow Palette
Choose a palette with a range of complementary shades, including a mix of dark, medium, and light tones. Opt for matte and shimmer finishes to add dimension.
Eyeliner
A creamy and pigmented eyeliner in a dark color, such as black or charcoal, is crucial for highlighting the eyes and creating that smudged effect.
Mascara
For instance a volumizing and lengthening mascara will accentuate your lashes, adding to the dramatic impact of smoky eyes.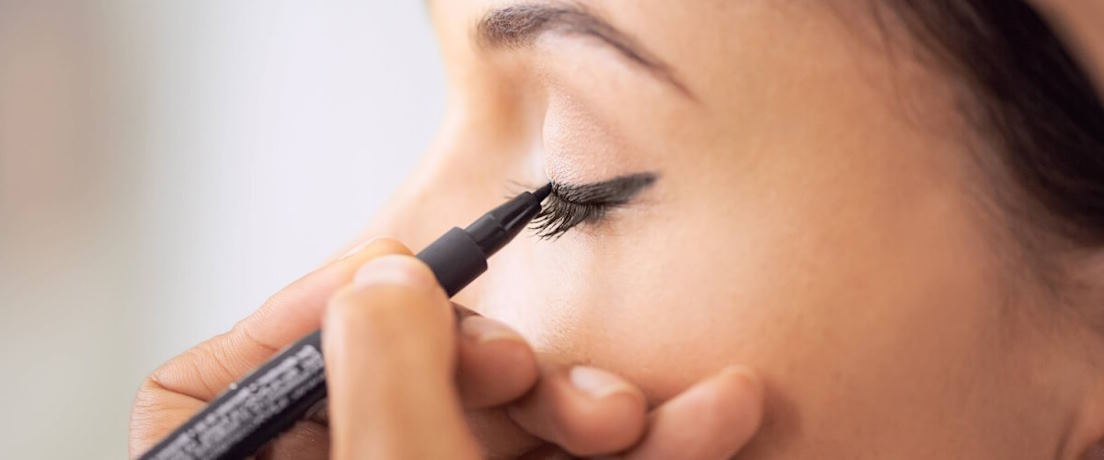 Eyeshadow Brushes
Opt for high-quality eyeshadow brushes, such as a soft blending brush, a smudger brush, and a flat shader brush designed for precise application..
Primer or Base
Apply an eyeshadow primer or a neutral eyeshadow base to ensure longevity and enhance the vibrancy of the eyeshadow colors.
Optional: False Eyelashes
You can add false eyelashes to intensify the smoky eyes effect for an extra dose of drama.
How to create smoky eyes?
Creating a smoky eye makeup look may seem intricate, but it can be mastered with practice. Begin by applying a primer or base to your eyelids. Use a medium-toned eyeshadow as a base, add a darker shade to the crease, and blend for definition. Smudge a dark eyeshadow along the lash lines for depth. Blend the colors seamlessly and highlight the inner corners with a light shadow. Apply dark eyeliner to the waterlines and upper lash line, followed by mascara on the upper and lower lashes. Focus on blending for a captivating smoky effect that complements your style and eye shape.
Remember, each step contributes to the final result, and practice will help you refine your technique over time.