Embrace the enchanting world of makeup, where every stroke of a brush holds the power to transform your appearance. Imagine the radiant flush that adds vitality to your cheeks and that you can easily achieve such a result with either cream or powder blush.
What are the benefits of each type?
Let's begin by saying that the main difference between these types lies in their texture, application methods, suitability for different skin types, finish, and longevity.
Cream Blushes
Cream blushes offer a natural and youthful radiance to your complexion. Their seamless blend into the skin creates a fresh, flushed appearance that resembles a natural glow. These blushes often contain moisturizing ingredients, making them an excellent choice for people with dry skin. Additionally, cream blushes are buildable, enabling you to layer them for your desired level of vibrancy and a personalized look.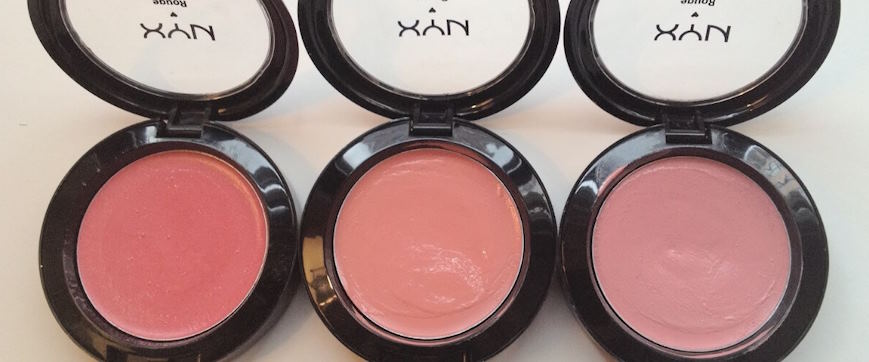 Powder Blushes
Powder blushes provide a matte finish that's particularly advantageous for those with oily skin, helping to control excess shine and oil. They offer longer-lasting wear, making them suitable for extended periods and different weather conditions. With a wide range of shades available, they cater to various skin tones and makeup styles, ensuring you find the perfect match for your desired look.
To summarize, cream blushes create a dewy and hydrated look, while powder blushes offer a matte finish and extended wear. Your choice between the two depends on your skin type and the finish you desire, allowing you to achieve the perfect blush that complements your overall makeup style.
Which blushes are easier to apply: powder or cream?
Cream blushes are generally easier to apply compared to powder blushes. The creamy texture of cream blushes blends effortlessly into the skin using your fingertips, allowing for precise control over the application. It makes them especially beginner-friendly as they allow you to build up the color gradually.
On the other hand, powder blushes require a brush for application, and they can sometimes require more blending to achieve a seamless look. While powder blushes offer a matte finish and are known for their longevity, you might need a bit more practice to achieve such a perfect application.