Let's begin by saying that nails that are both beautifully maintained and well-groomed go beyond being a mere fashion choice – they mirror our holistic health and dedication to self-love. Much like a balanced diet and skincare regimen bolster our overall wellness, tending to our nails holds a pivotal role in our complete look. Whether it's the sophistication of a neatly contoured nail or the artistic expression of nail designs, our nails possess the ability to elevate our personal style and amplify our self-assuredness.
How to care about nails?
Caring for your nails is a multifaceted process that involves attention to hygiene, nutrition, proper maintenance, and protection. Let's consider some ways to keep your nails beautiful:
Proper Hygiene
Pay attention to the cleanliness of your nails. You should frequently wash with a mild soap. Employ a gentle nail brush to gently clean beneath your nails, thwarting the accumulation of dirt and bacteria.
Trim and Shape
Ensure your nails remain well-groomed by consistently trimming them with clean, sharp nail clippers. Shape your nails according to your preference – whether it's square, round, oval, or almond. To achieve a polished finish, opt for a fine-grit nail file, which helps prevent any jagged edges.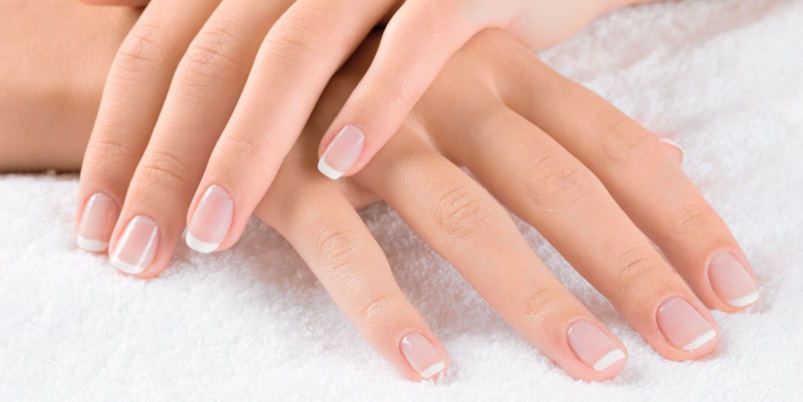 Nourish from Within
Maintain a well-rounded diet abundant in essential vitamins and minerals, specifically emphasizing biotin, zinc, as well as vitamins A and E. These nutrients play a pivotal role in fostering the health of your nails.
Gentle Products
Select nail polishes and nail care items that steer clear of harsh chemicals, such as formaldehyde, toluene, and DBP. Prioritize acetone-free nail polish removers to evade excessive drying of both your nails and cuticles.
Moisturize Regularly
A good idea is to apply nourishing cuticle oil or cream to keep cuticles hydrated and prevent them from becoming dry and cracked.
Protect Your Nails
Don't forget to wear gloves while doing household chores that involve water, cleaning agents, or harsh chemicals to prevent nail damage.
Limit Gel and Acrylic Usage
If you use gel or acrylic nails, give your natural nails a break in between applications to prevent weakening.
By incorporating these nail care practices into your daily routine, you'll not only enjoy stylish and attractive nails but also promote their overall health and strength.