Let's begin by saying that, in the pursuit of vibrant and healthy hair, we find ourselves navigating a realm of diverse products and techniques. Amid this landscape, leave-in conditioners have emerged as a dynamic inclusion in contemporary hair care routines.
How do they differ from traditional conditioners?
While both leave-in and traditional conditioners share the goal of providing moisture and enhancing your hair's overall health, their delivery and impact methods diverge. Traditional ones are designed to be used in the shower, typically applied after shampooing and then rinsed out to leave behind a trace of moisture. In contrast, leave-in conditioners work their magic after you step out of the shower, and their lightweight formulation ensures that they don't weigh down your hair or leave it feeling greasy.
The primary objective of such leave-in products is to offer an extended and more concentrated treatment to your hair, addressing specific concerns including detangling, frizz control, and protection from external aggressors. This versatility makes them an invaluable addition to your hair care arsenal, especially if you're seeking a solution that provides continuous care and enhances your locks' overall health and appearance.
What are the advantages of leave-in conditioners?
Let's delve into the array of advantages that leave-in conditioners offer:
Detangling Delight
Knots and tangles can turn hair care into a dreaded chore. Leave-in conditioners work as effective detanglers, smoothing out knots and making combing or brushing a breeze.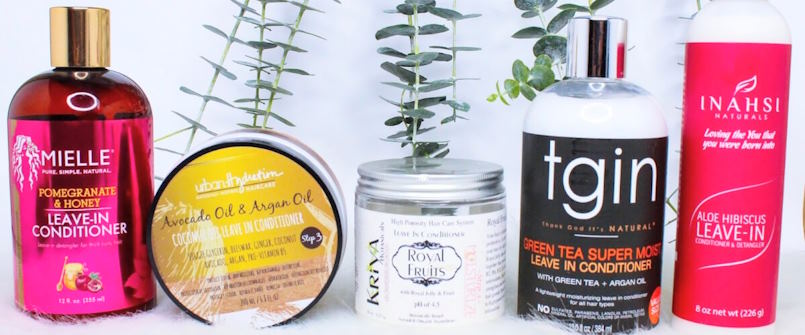 Frizz Control
Whether battling humidity or wanting to maintain a sleek look, leave-in conditioners can be your ally against frizz. They help seal the hair cuticle, reducing frizz and promoting a smoother appearance.
Heat Protection
Styling tools like blow dryers and straighteners can take a toll on your hair's health. Leave-in conditioners often come with built-in heat protection, shielding your strands from potential damage caused by high temperatures.
Nourishing Ingredients
Many leave-in conditioners are enriched with beneficial ingredients such as vitamins, proteins, and natural extracts. These ingredients can nourish, repair damaged strands, and promote overall hair health.
Versatility
Leave-in conditioners are designed to cater to an extensive spectrum of hair types, textures, and individual concerns. Regardless of whether your hair is straight, wavy, curly, or coily, there is undoubtedly a leave-in product meticulously crafted to attend to your distinct requirements.